17th Annual
Mary Frances Early College of Education
Diversity, Equity, and Inclusion Conference

Welcome to the 17th Annual Diversity, Equity, and Inclusion Conference hosted by the Mary Frances Early College of Education at the University of Georgia! We are delighted you joined us for this year's conference, "The Time is Now: Moving from Awareness to Action."
This year's conference calls for us to shift from having an awareness of injustices plaguing marginalized communities to taking the necessary actions to dismantle systems that sustain these injustices. Current social, political, economic, and health crises remind us that neutrality, inaction, and complacency further marginalize and harm these communities. Our individual and collective efforts are what will lead to change. We invite you to think about your role in addressing these injustices and how you can be a change agent in the spaces you occupy. Our hope is that each conference session will propel you into action. 
Benjamin Reese, a clinical psychologist and president of BenReese, LLC., — a global diversity, equity, and inclusion consulting firm — will deliver the keynote address and connect the past with the present by deepening our understanding of racism's impact on our ability to move forward in actively creating change. He will identify specific obstacles and offer solutions for guiding our actions.
Following the keynote address are breakout sessions intentionally designed for you to reflect on your identities and how they influence your responses to social justice issues. For attendees who hold marginalized identities, we offer a session for you to focus on rest and creating boundaries. For attendees who grapple with risk-taking and responding to resistance, we encourage you to attend the session dedicated to addressing these issues. Some actions are more harmful than helpful, so we created a session for learning how to effectively support marginalized individuals. Because students are leading change on campus and in the community, we devoted time to learn from them. Lastly, we focus on understanding and supporting the diversity within our college, campus, and community.
In keeping with the tradition of this conference, the closing session will be a community conversation. Featured local leaders will share their experiences with UGA and offer thoughts on how our College can positively impact Athens through service.  
Finally, we want to thank the Diversity, Equity, and Inclusion Conference committee for their contributions in planning this event. We extend gratitude to the volunteers who supported the conference. This was truly a team effort. Thank you to the speakers, presenters, and panelists who will share and motivate us. We also offer thanks for your attendance and for your commitment to creating and sustaining a more just and equitable community.
In community,
Marian and Denise     
8:45-10 a.m. – Opening Session
Welcome
Marian Higgins, Associate Dean of Diversity, Equity, and Inclusion, Mary Frances Early College of Education
Denise Spangler, Dean, Mary Frances Early College of Education
Land Acknowledgement
Neeraja Panchapakesan, Ph.D. student, Department of Counseling and Human Development Services
Introduction of the Keynote Speaker
Jaminque Adams, Ph.D. student, Department of Educational Theory and Practice; graduate assistant, Office of Diversity, Equity, and Inclusion
Keynote Speaker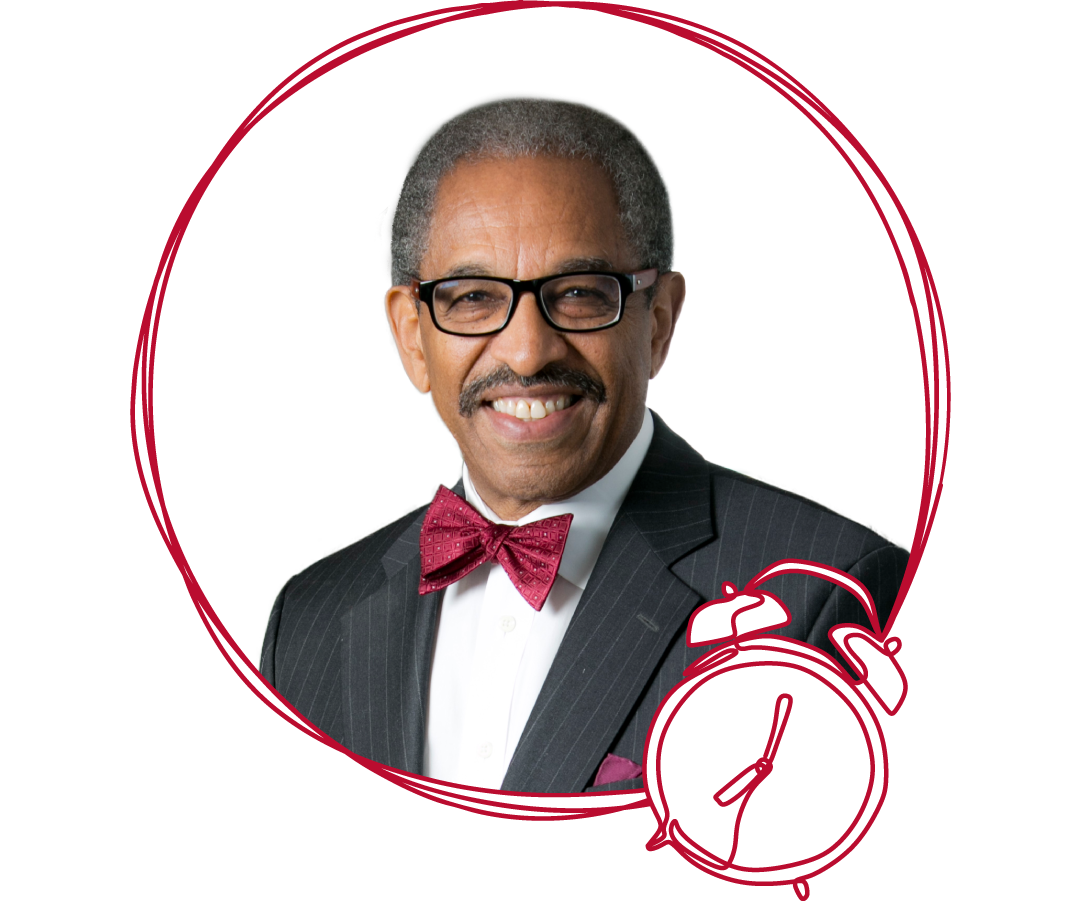 Benjamin D. Reese, Jr., Psy.D., clinical psychologist and president of BenReese, LLC.
Reese will provide historical context to generate an understanding of the impact of racism on present-day social justice issues. Additionally, he will emphasize how implicit bias impedes our ability to make meaningful changes. Reese will offer solutions for creating more equitable K-12 and higher education environments.
10-10:15 a.m. – Break
10:15-11:15 a.m. – Breakout sessions
Session 1: The Liberating Power of Getting Rest and Saying No
Moderator: Shawntell Pace
Dialogue Participants: Rebecca Marshall, Sherell McArthur, and Zoe Johnson
This session aims to empower faculty, staff, and students, especially those who are most marginalized, to prioritize their wellness through rest. Often, marginalized people feel pressure to take on insurmountable tasks and responsibilities to experience mobility within their profession. Rest is a sacred tool of liberation and reparation and a strategic way to resist oppressive pressures to constantly perform at high levels of productivity. Attendees will have the opportunity to engage in an intimate dialogue with session leaders to determine how to be intentional about your rest to ensure personal and professional longevity.
 Session 2: Students as DEI Champions
Moderator: Kristian Hogan
Dialogue Participants: Amelia Haynes, Wisnu Pradana, Quin Thomas, and Sabrina Somphone
During this session, a panel of dynamic UGA students will share how they lead and/or contribute to diversity, equity, and inclusion efforts in their respective roles on campus and in the community. Panelists will also engage in a dialogue about possibilities for moving from awareness to action in their classrooms, on campus, and in the surrounding Athens community. Attendees will have the opportunity to inquire about how to best support students' specific needs to ensure that all students are afforded an equitable and inclusive educational experience.
Session 3: Recognizing and Dismantling the White Savior Complex
Moderator: Elizabeth Spaulding
Dialogue Participants: Chris Mojock, Zu Reuter, Elizabeth Saylor, and Beth Wurzburg
The term "white savior complex" refers to white people who partake in seemingly altruistic acts of service for marginalized communities but are usually driven by self-interest and unconscious beliefs that these communities are "incapable of helping themselves." In this session, panelists will discuss how to authentically and genuinely support minoritized and marginalized students in K-12 and higher education settings. We invite you to reflect on your own social privileges and power, and how it impacts your perspective of people of color. Panelists will challenge K-12 educators, faculty, staff, and students to deconstruct their own racial biases and the white savior mindset along with its assumptions.
Session 4: Acknowledging and Advocating for Different Identities
Moderator: Jacky Fuentes
Dialogue Participants: Erin Benson, John Dayton, Ed Delgado-Romero, Katie Koo, and Lemell Overton
The diversity spectrum is broad, and we must understand how various identities are not additive but interconnected. This session will focus on the unique experiences and needs of people who embody different forms of diversity. Panelists will discuss the needs of LGBTQ+, international, religiously marginalized, disabled, and racially and ethnically diverse students, faculty, and staff. Attendees will learn how to be an effective ally and advocate for those with marginalized identities. Panelists will also take an intersectional approach on how to aid these communities in educational, workplace, and community settings.
Session 5: Navigating Advocacy and Risk
Dialogue Participants: Dawn Bennett-Alexander, Michelle Cook, and Ron Walcott
As terms like "social justice" and "equity" become more popularized in education, workplace, and community settings, we must acknowledge the systemic and personal barriers that prevent people from taking risks. In this session, panelists will discuss how students, faculty, and staff can create change while navigating resistance from external constituents and their institutions. Attendees will have the opportunity to learn how faculty, staff, and students can be effective advocates for social justice, diversity, and inclusion in their positions.
11:15-11:30 a.m. – Break
11:30 a.m.-12:30 p.m. – Community Conversations
In conversation about serving the Athens Community.
Moderator: Roshaunda Breeden
Community Panelists: JoBeth Allen, Lawrence Harris, Tavaria Smith, and Hattie Thomas Whitehead
Whether you are a native Athenian or moved to Athens to attend or work at UGA, we are members of the Athens community. It is our responsibility to understand Athens's history, the needs of the community, and serve the community with fidelity. In this session, participants will engage in an intimate conversation with Athens leaders to make themselves aware of the ways that they can support and advocate for community needs. Panelists will share their personal narratives about the complicated histories and contemporary moments concerning how UGA has impacted the surrounding Athens area. This session has been curated to offer a platform for community members to elevate their voices and perspectives to aid in the reconciliation and restoration of the relations between UGA and those who have been displaced in the Athens community.
12:30-1 p.m. – Closing Session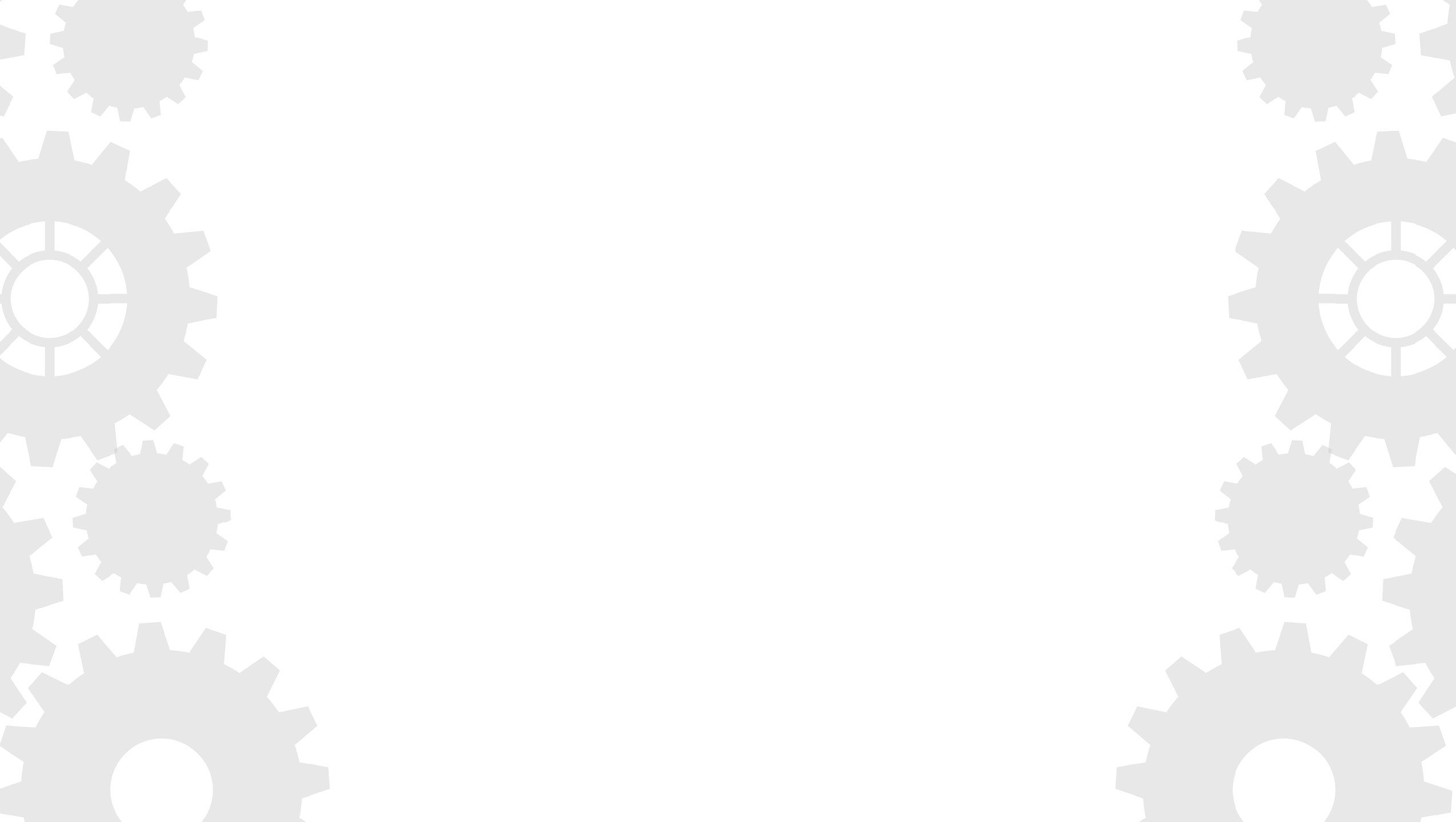 INTRODUCING THE COMMUNITY PANEL
About Roshaunda Breeden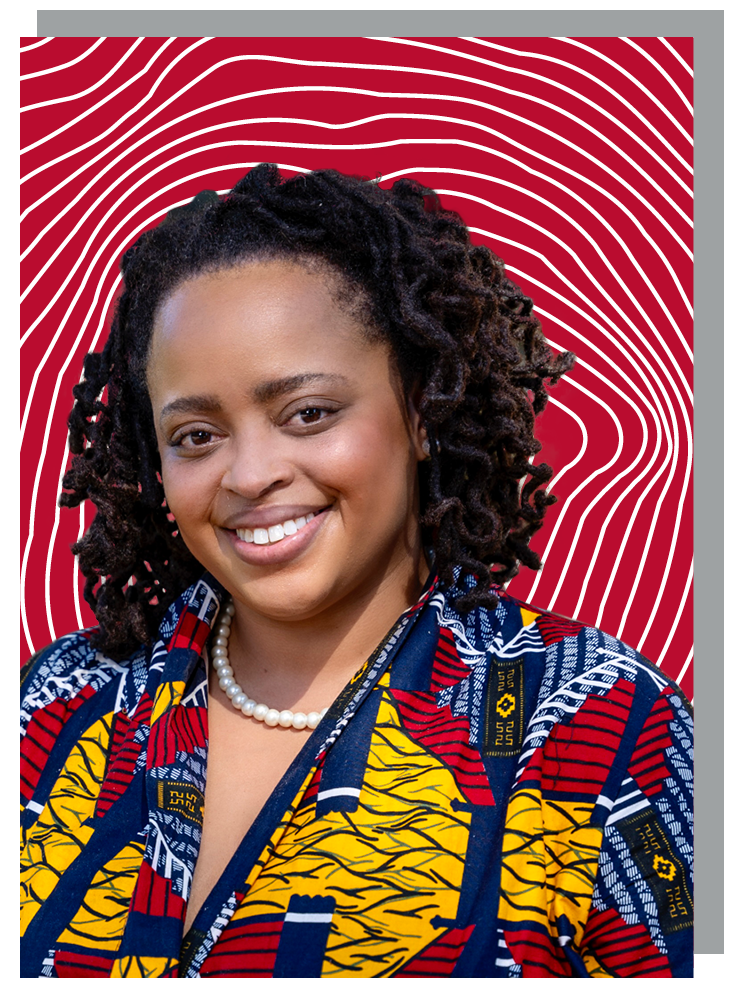 Community Panelist Moderator: Roshaunda Breeden
Educator. Researcher. Storyteller. Roshaunda Breeden (she/her) is a newly minted Ph.D. from the College Student Affairs Administration program in the Mary Frances Early College of Education's Department of Counseling and Human Development Services. Trained in qualitative research, Breeden's work examines the systemic inequities affecting Black students, staff, and communities in higher education. Her research departs from more traditional approaches — which are often jargon-laden and slow to reach decision-makers — to modes of scholarship that are timely, accessible, and digestible for all.
---
About JoBeth Allen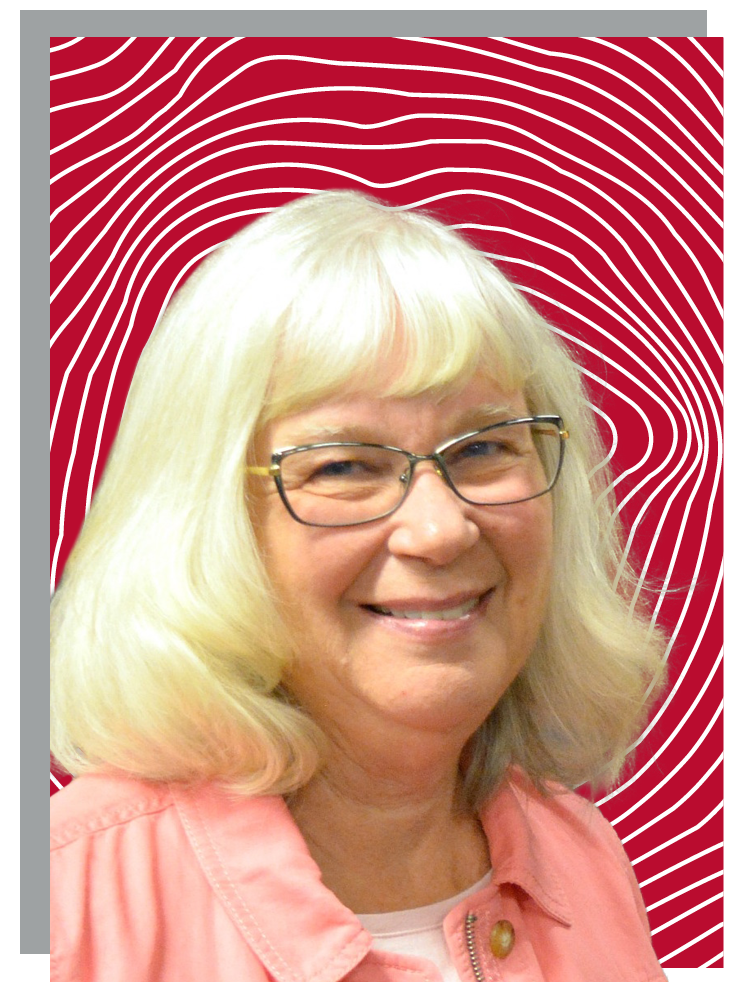 Community Panelist: JoBeth Allen
JoBeth Allen taught in the Mary Frances Early College's Department of Language and Literacy Education for 28 years, where she had the privilege of collaborating with many outstanding teachers in the Clarke County School District and surrounding counties in critical action research teams. Since retiring in 2014, she founded and co-directs U-Lead Athens, where she and a dedicated cadre of volunteers work in solidarity with students for equal access to higher education regardless of immigration status. She also is active in sister organizations within the Athens Immigrant Rights Coalition: Fondo Solidario, distributing COVID-19 relief funding; Support for Immigrant Families in Crisis due to detention and deportation; and the Interfaith Sanctuary Coalition.
---
About Lawrence Harris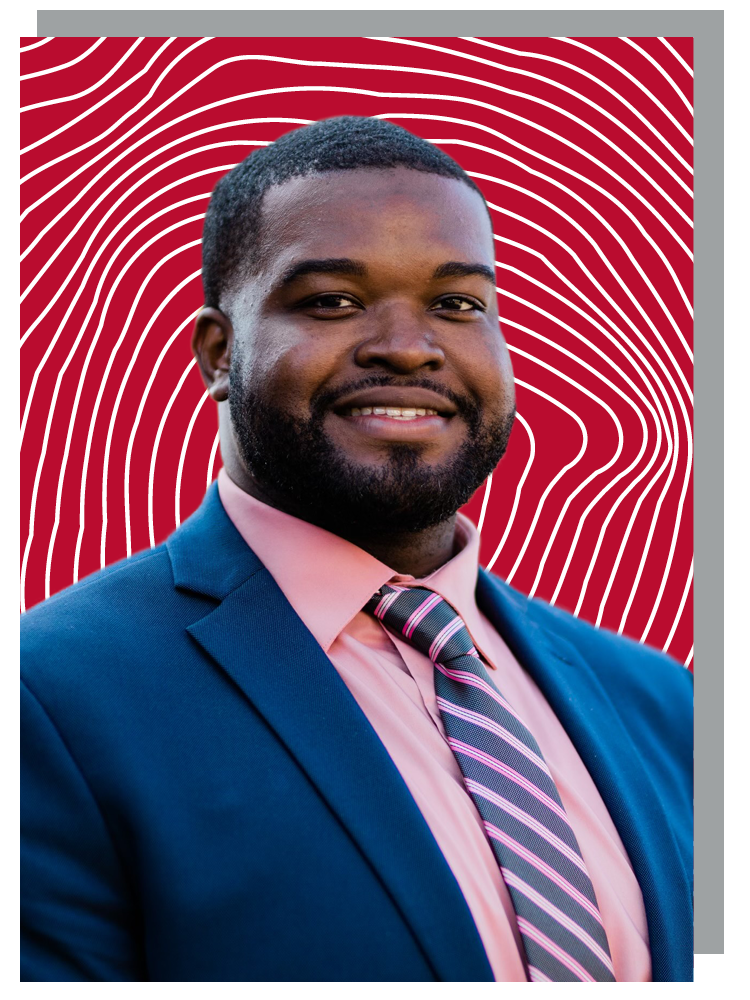 Community Panelist: Lawrence Harris
Lawrence Harris is the chief of community engagement and strategic partnerships for the Clarke County School District in Athens, Georgia. Prior to this role, he served as the chief executive officer for the Athens Community Career Academy, a charter program that provides high school students the opportunity to take college level, career-themed courses that lead to an industry credential and employment. Harris is also the president of College Factory, Inc., a nonprofit dedicated to providing college and career planning resources to youth and families in his community.
Harris serves on several community boards including the United Way of Northeast Georgia, America's Promise Alliance, and the Clarke County Mentor Program, and is an active advisor for the Network for Southern Economic Mobility. He earned his bachelor of science in psychology from the University of Georgia, his master of science in education from the University of Pennsylvania, and his Ph.D. in education administration and policy from the College. Harris has five siblings and is affectionally allergic to his cat.
---
About Tavaria Smith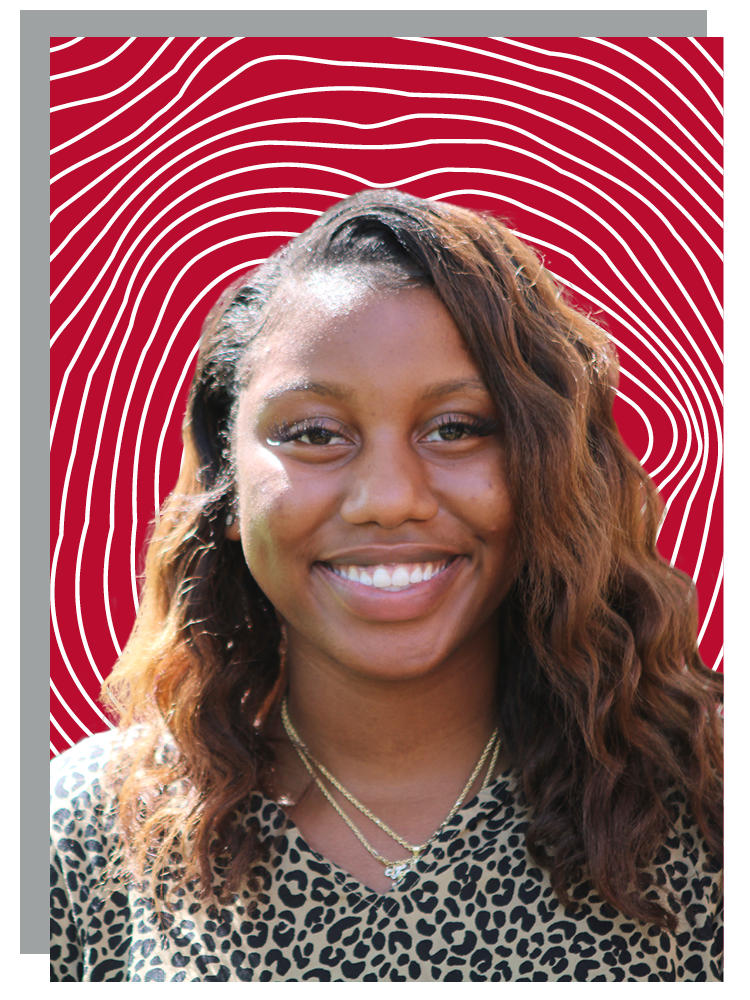 Community Panelist: Tavaria Smith
Tavaria Smith is a native of Athens, Georgia. She recently graduated from UGA in 2021 with a bachelor of arts in African American Studies with a double minor in Spanish and Women's Studies. She is currently taking a gap year while applying to law schools for the fall 2022 cycle. In the meantime, she is working as a college adviser at her former high school, Clarke Central High School.
---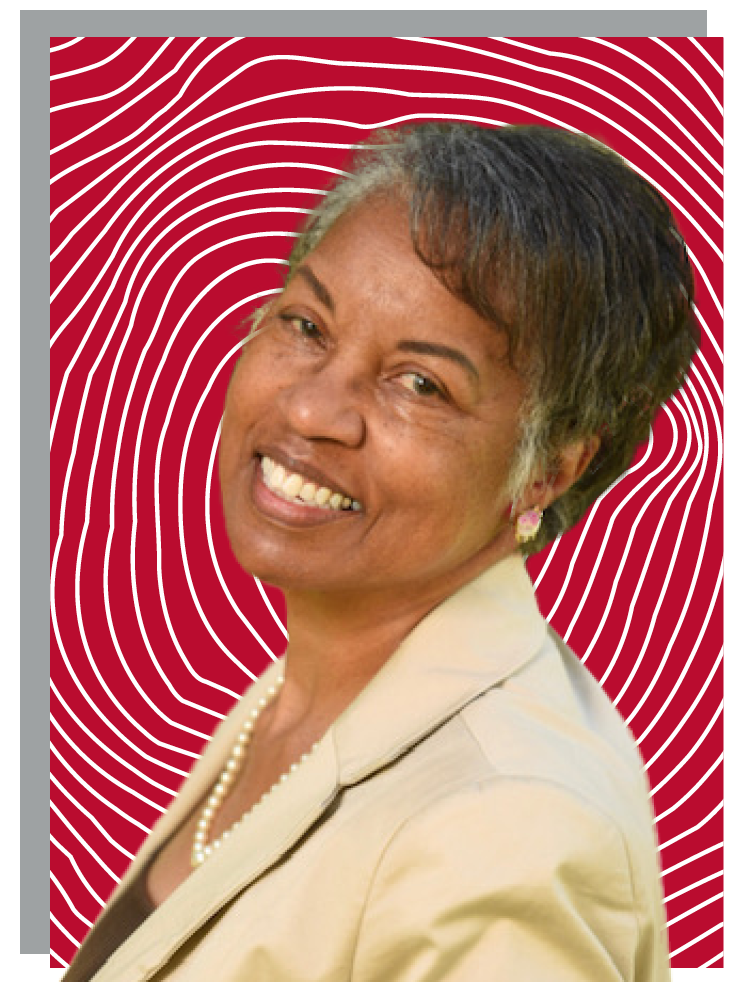 Community Panelist: Hattie Thomas Whitehead
About Hattie Thomas Whitehead
Hattie Thomas Whitehead became an activist as a child after getting involved in the desegregation of her hometown: Athens, Georgia.
With the aid of her family, she developed the Athens StepUp Scholarship Program for Athens-Clarke County. The program focuses on students who have overcome obstacles to graduate from high school and get accepted into college or technical school. Since 2011, 78 $500 scholarships have been awarded.
As a first descendent of Linnentown, Thomas Whitehead is president and community outreach coordinator for the Linnentown Project. She assisted in writing a resolution for recognition and redress that was unanimously adopted as legislation in February 2021. This is the first official legislation calling for reparations in the State of Georgia. She also co-chairs the Justice and Memory Project.
She is a mother and grandmother and worked 27 years in operations management in corporate America. Her most recent accomplishment was writing a book, "Giving Voice to Linnentown," which chronicles life in Linnentown and her role in seeking justice on behalf of the first descendant residents of Linnentown.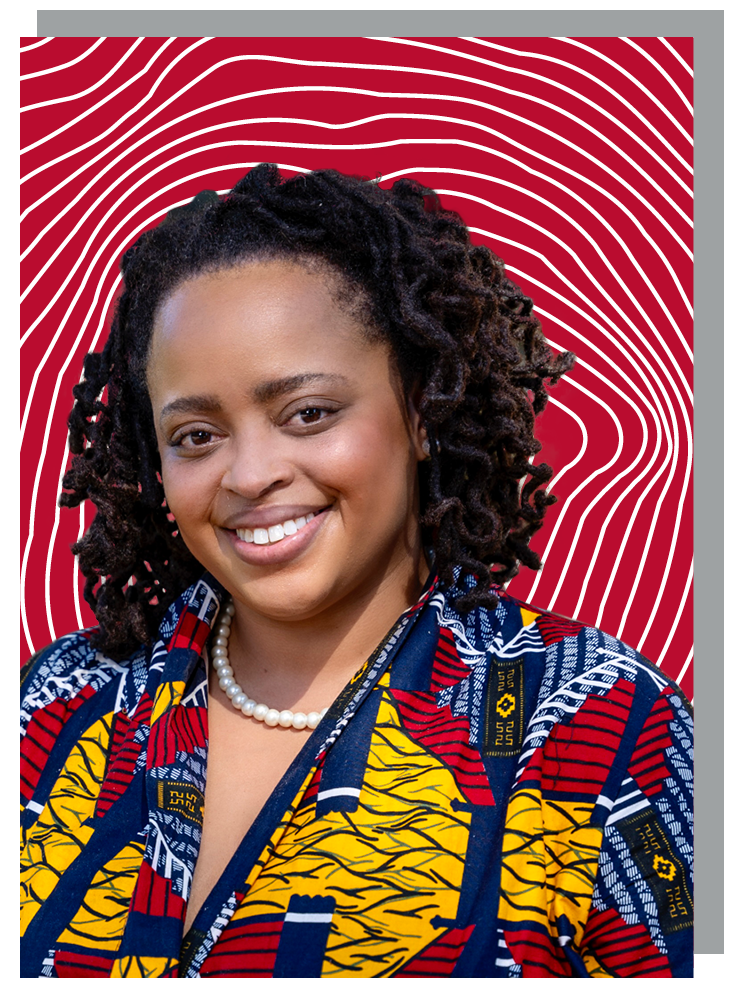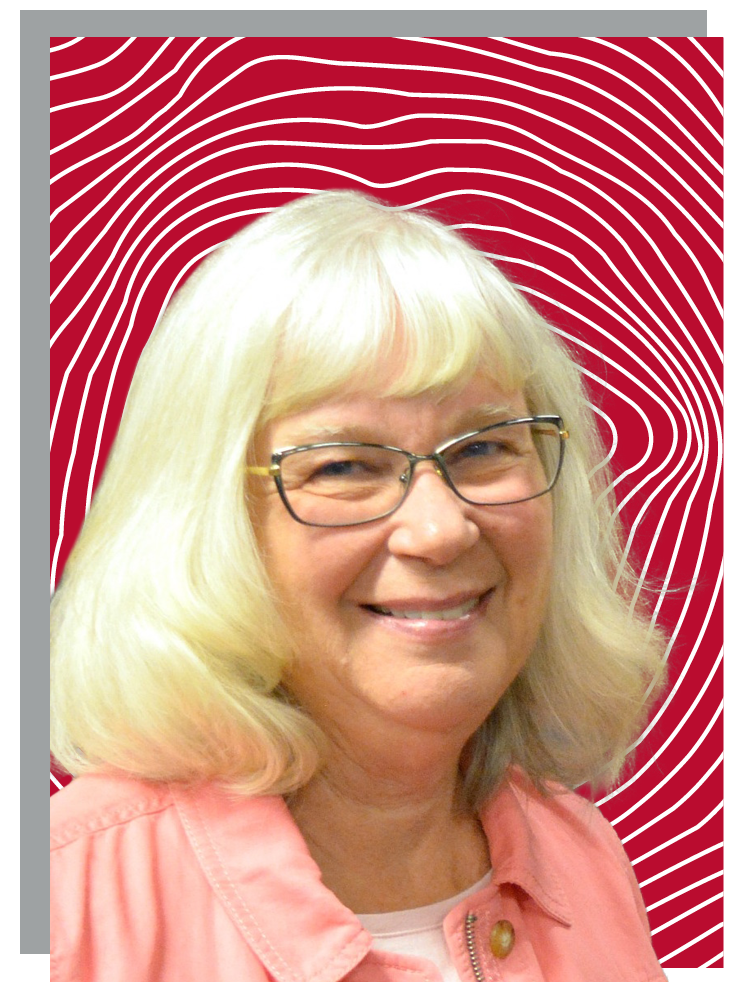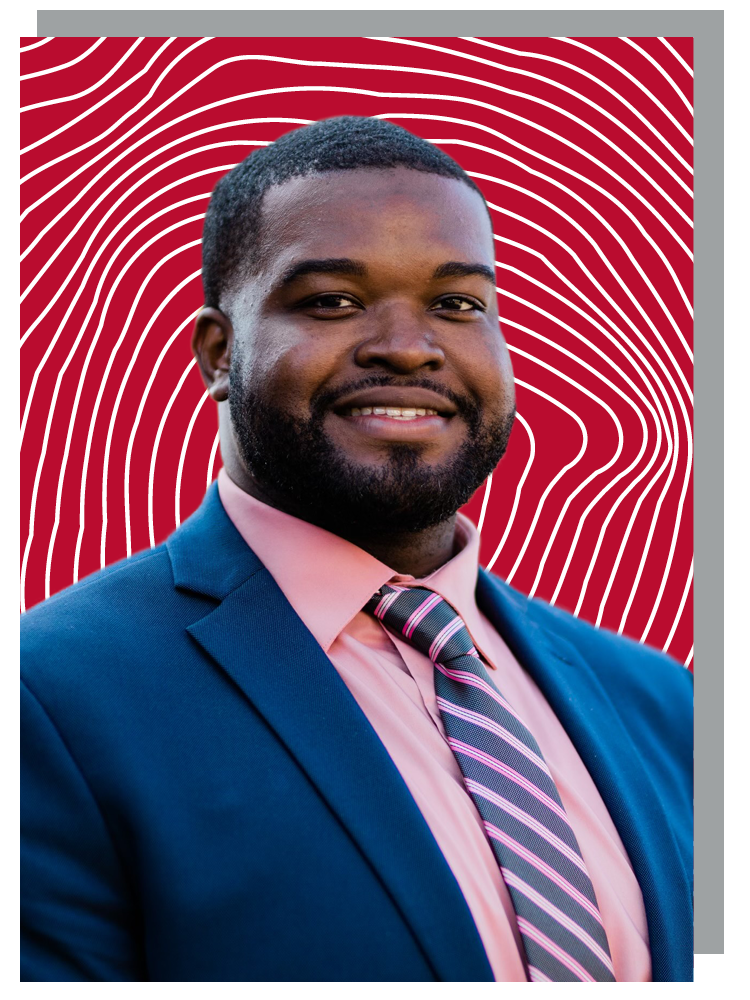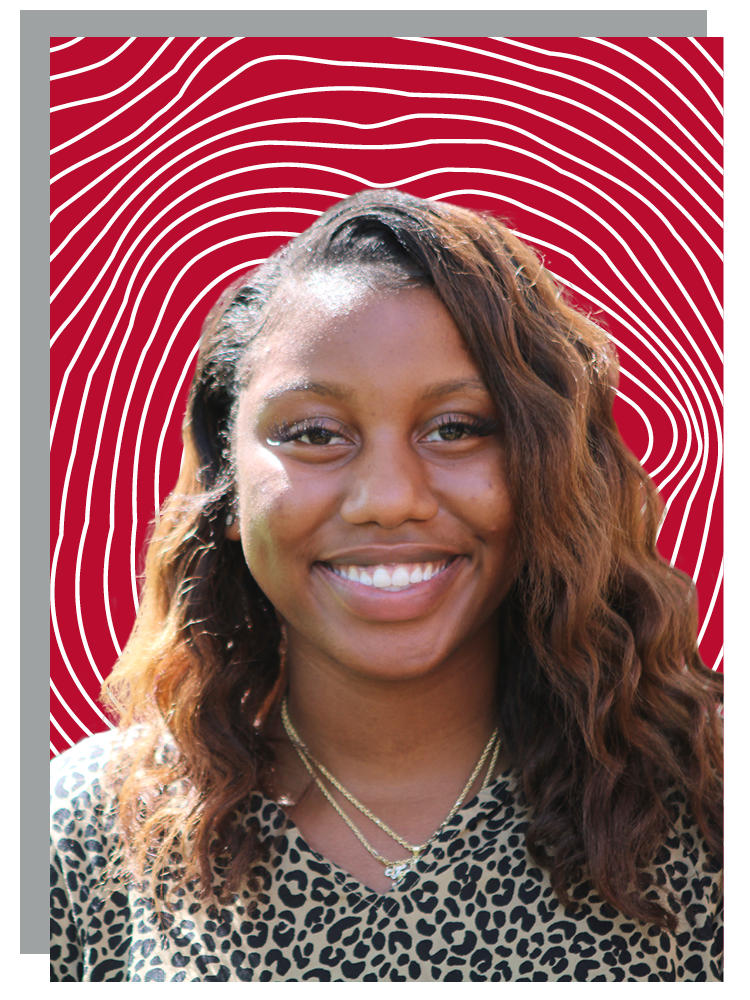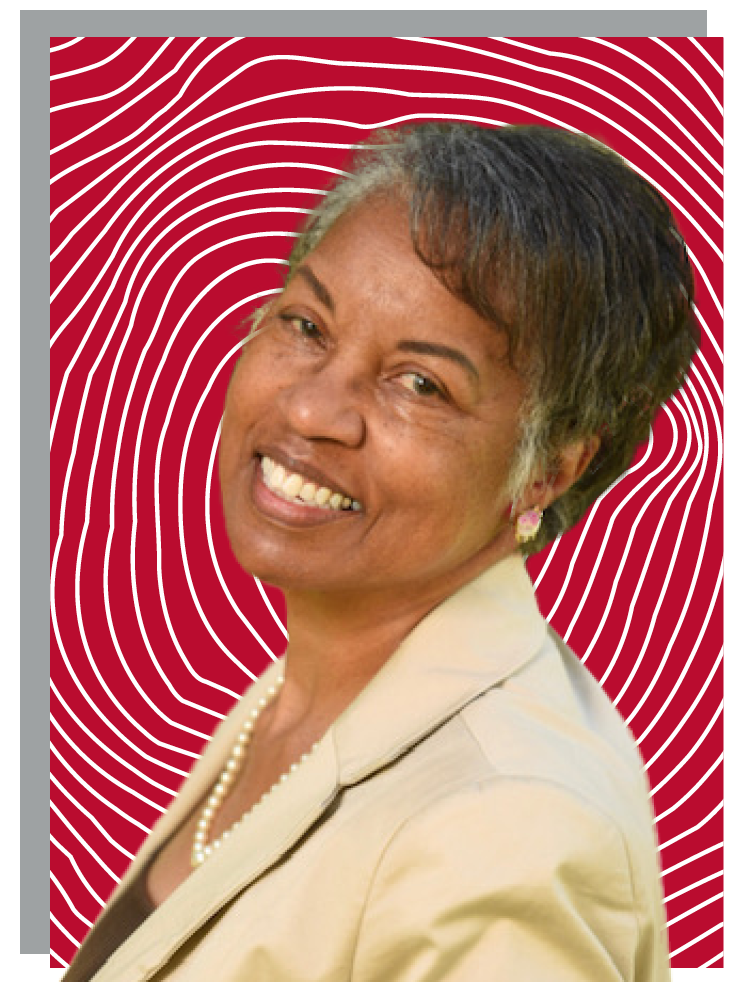 History of the Mary Frances Early College of Education Multicultural/Diversity Conferences
In 1994, the Mary Frances Early College of Education began sponsoring an annual multicultural education conference for College faculty, staff, and students to unite people involved or interested in activities and research related to enhancing and promoting diversity, equity, and inclusion. The conference agenda typically included a diversity leader as the keynote speaker, concurrent sessions, and research poster displays to provide multiple forums for sharing and learning together. Professional development for faculty, staff, and students is a valued hallmark of the College of Education's multicultural and diversity efforts. The annual conference added significantly to professional development in diversity and multicultural education. In addition, the conference provided a forum for focusing on the educational needs of students. For example, the 1996, 1997, and 1999 annual multicultural education conferences were devoted to curriculum development. The conference also enabled the College to maintain a leadership role in multicultural initiatives at UGA and within the larger Athens community. After a hiatus of more than a decade, the annual conference was restored in the fall of 2013. A hallmark of the recent diversity conferences was an expansion of the attendees to include the UGA campus as well as Athens community members. Historically, faculty and staff have organized the diversity conferences. The conference took another hiatus in 2016 as the new Office of Diversity, Equity, and Inclusion was being developed. During this time, a conference planning committee of staff, students, and faculty began working on expanding the conference so that all individuals were more intentionally included as both presenters and attendees. We are excited to continue the tradition this year as we celebrate the 17th conference!
Past Keynote Presentations and Speakers

1994 The College of Education and Multicultural Education, Carl Grant
1995 Working Through the Challenges, Carlos Cortes and Beverly Guy-Sheftal
1996 Journeying Toward a Multicultural Curriculum, Asa Hilliard, Don Locke, and Ron B. Miller
1997 Multicultural Education From the Inside Out
1998 Connections: Renewing Our Commitment, Kati Haycock and Pam Martin
1999 Implementing Our Commitment, Carl Grant 2000 Confronting Challenges: Bridges & Barriers, Tracy Robinson
2013 Living our Commitments, Everyday, Together, Vanessa Siddle-Walker
2014 Promoting Diversity, Patricia Edwards
2015 Diversity in Your Backyard, Maurice Daniels
2017 Understanding and Facilitating Difficult Dialogues, Derald Wing Sue
2018 The Hate U Give: Finding Your Activism and Turning the Political into the Personal, Angie Thomas
2019 Your Body is Not an Apology: Radical Love and Disability Justice, Sonya Renee Taylor
2020 Are You Willing to Bring Yourself to the Fight Against Deep Poverty? Rosie Phillips Davis
2021 What's Education Got to Do with It? Embracing Joy, Healing and Collective Action, Cynthia B. Dillard
Thank you to our 2022 Mary Frances Early College of Education DEI Conference Committee:
Jaminque Adams, Erin Benson, Laronda Brown, Rachel Cagliani, Collette Chapman-Hilliard, Marques Dexter, Marian Higgins, Janette Hill, Brigette Kinkade, Chris Mojock, Neeraja Panchapakesan, Chris Risse, and Cassandra Statom
---
Thank you to our 2022 Mary Frances Early College of Education DEI Conference Partners:
Mary Frances Early College of Education Dean's Office, Mary Frances Early College of Education Office of Diversity, Equity, and Inclusion, Disability Resource Center, Mary Frances Early College of Education Office of Information Technology, Janette Hill, Ph.D., Professor, Department of Career and Information Studies
---
Access Statement
The Mary Frances Early College of Education encourages persons with disabilities to participate in its programs and activities. Communication Access Real-time Translation (CART) will be provided for the opening keynote, student panel, and closing panel. To request CART or sign language interpreters for concurrent sessions, please indicate this need or any other accommodation requests on the registration form or by calling 706-542-8719 or email eew@uga.edu for information about architectural access and to arrange for sign language interpreters, assistive listening devices, large print, audio, or Braille. Requests for interpreter services should be made as early as possible but must be made at least three (3) days prior to the actual activity.